Husqvarna Power Equipment
Hard work demands quality power equipment.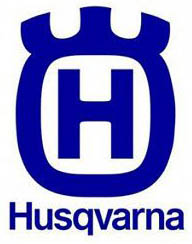 With over 330 years of innovation and passion, Husqvarna provides professionals and consumers with forest, park, lawn and garden products. We let high performance meet usability and safety, making you ready to get the job done efficiently. Husqvarna offers a wide and growing range of products and accessories, including everything from chainsaws and trimmers to innovative robotic lawn mowers.
When you need to get the job done Husqvarna power equipment is the right tool. At LTD farm and Garden we have a wide range of inventory featuring all the best Husqvarna products. We carry and service weed wackers, chain saws, blowers, yard tractors, robotic mowers, and zero turn mowers for homeowners and professionals. Free yourself from gas or a cord with Husqvarna battery power.
Have additional piece of mind knowing we service what sell. You won't be left out in the cold if your Husqvarna equipment needs servicing. We have an on-site service department that can take care of any need that may arise with your Husqvarna equipment.
Come by today and let us show you why Husqvarna power equipment is the brand professionals use.